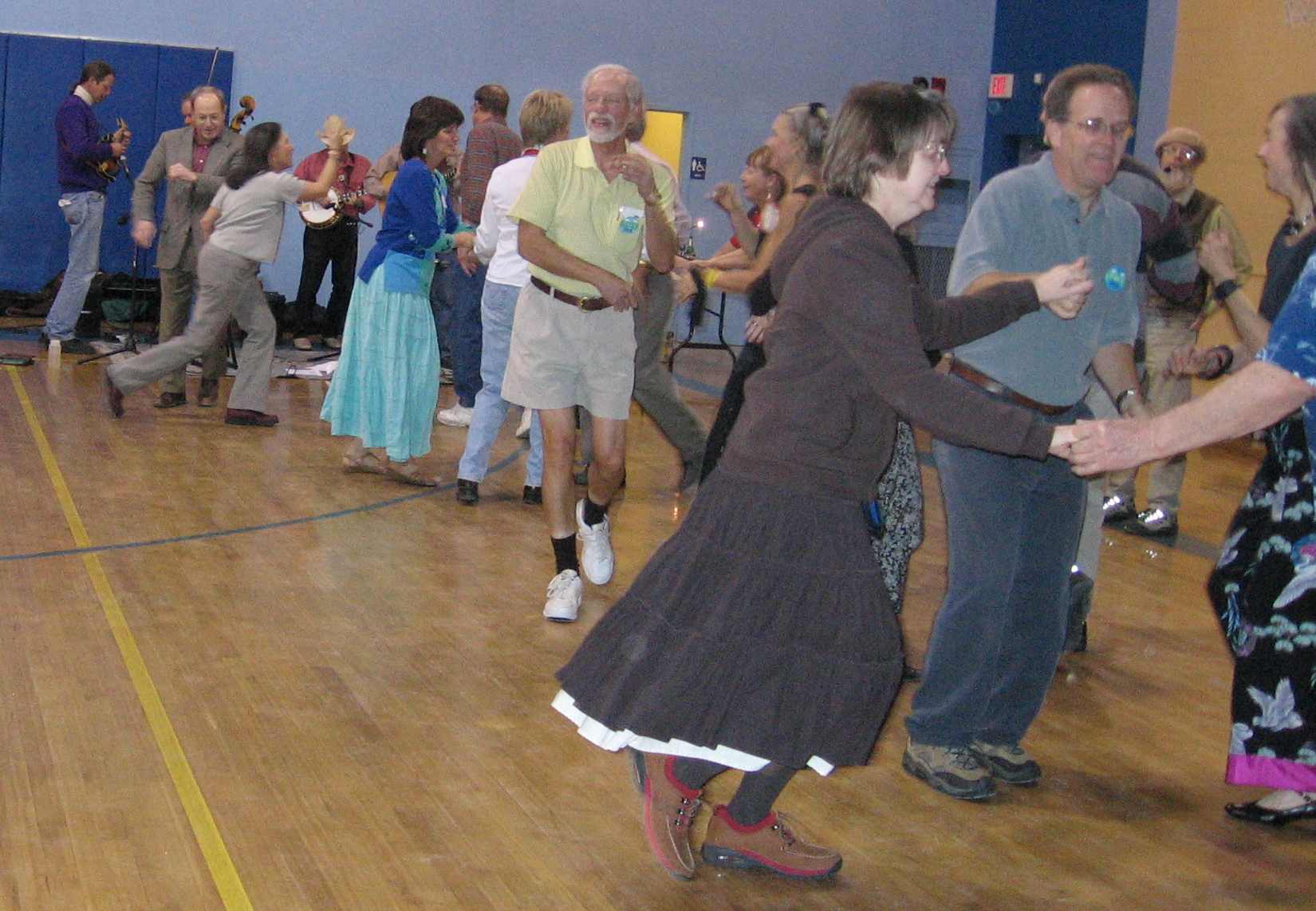 Thanks for visiting the home page of the Sierra Contra Dance Society, located in Reno, Nevada. Contra dancing is an old dance form combining elements of line and square dancing, done to 8/8 music. Contra dancing is fun, sociable, aerobic, and is always done to LIVE music! Check out our photos with the Photos link on the left and also other sites under Links showing real clips of contra dancing. We have recently added links to a great series of instructional videos on contra dancing.

We now have a page at Meetup; please feel free to check it out!

---
Click here to watch a two-minute excerpt of our May 2014 dance!
Our regular dance schedule at the old Southside School resumes after the summer on September 9. Check back for details.

There is a chance to contra dance at two venues this summer though:

Unitarian-Universalist Church
780 Del Monte Ln, Reno, NV
Saturday, June 10, 7:00 - 10:00 PM
This event is free and will be a family-oriented dance.
All contra dancers are invited to participate.
We would like some volunteers to help move chairs -- call Bob Quilitch
at 775-825-1436

The (almost) annual 5th Saturday contra dance in Truckee.
Truckee Community Center, 10046 Church St., Truckee, CA
Saturday, July 29, 7:30 - 10:30 PM
This dance is $12 per person. It's lively and well attended.

---
View Larger Map
WHERE: Your local contra dance is at the Southside Cultural Center, 190 E. Liberty, 2 blocks east of Virginia Street. Park in the lot surrounding the building. Enter by rear door. Dance is on the second floor. The dance fee is $10.00, but SCDS members get a $2.00 discount.
Contra dances are occasionally held at other sites in Carson City, Virginia City, and elsewhere locally. Check out the acoustic music website for lots more activities with old-time dancing, singing, and music.
New to contra dancing? Please come at 7:15 PM for a beginners' session.

---