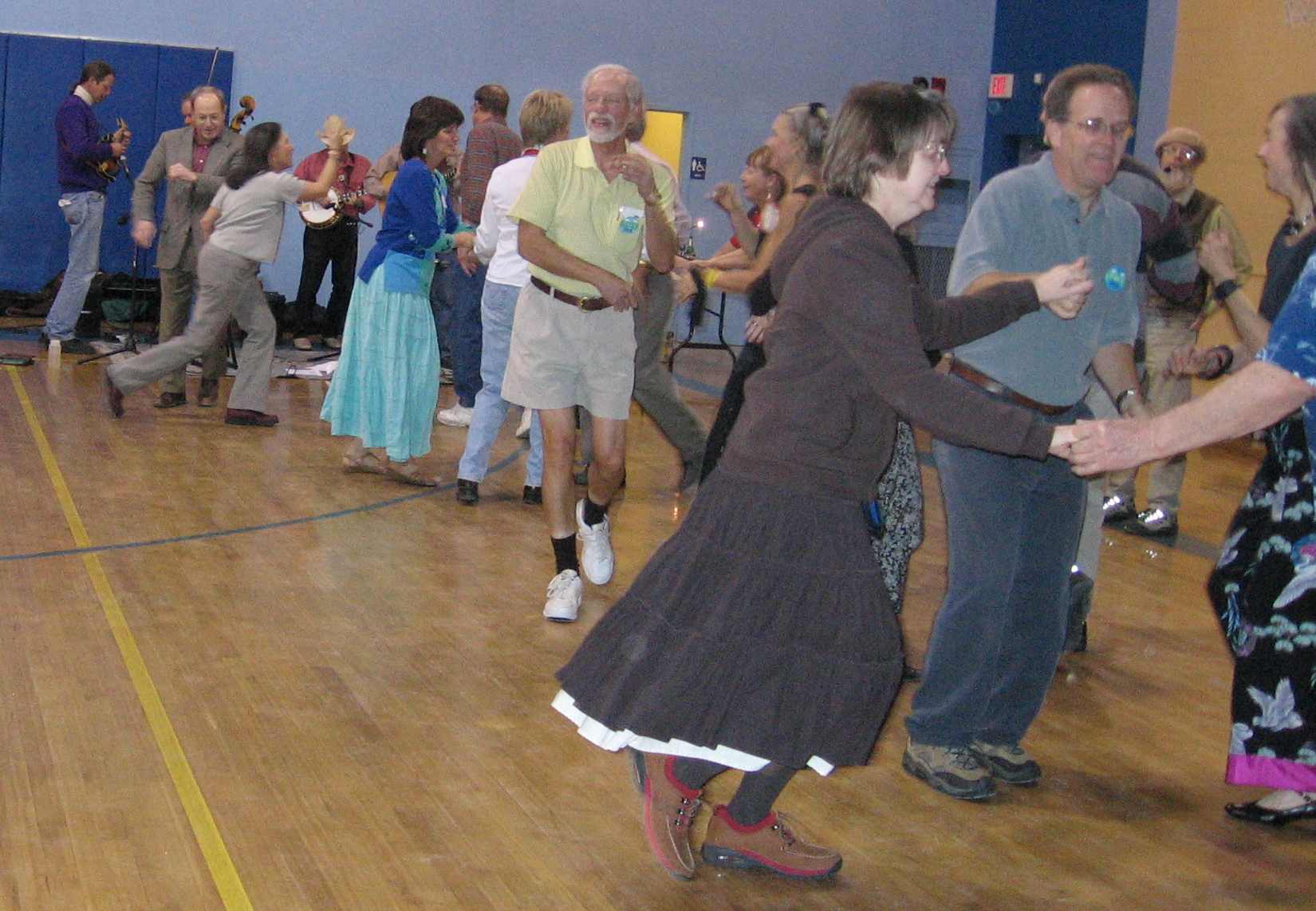 Thanks for visiting the home page of the Sierra Contra Dance Society, located in Reno, Nevada.

Contra is an American traditional social dance, related to but different than western square dance, Scottish country dance, and English country dance. Contra is not historic re-enactment, but a living, evolving tradition, where an evening's dancing may include Henry Ford's or George Washington's favorites alongside freshly minted modern dances.
And it's always done to LIVE music!

Check out our photos with the Photos link on the left and also other sites under Links showing real clips of contra dancing. We have recently added links to a great series of instructional videos on contra dancing.

We now have a page at Meetup; please feel free to check it out!

---
Click here to watch a two-minute excerpt of our May 2014 dance!
---
DANCE SCHEDULE (every 3rd Saturday, except July and August):

The Sierra Contra Dance Society has been impacted by the COVID-19 pandemic for over a year now. We are not sure when dances will resume and, in fact, are facing some Board resignations which may make it difficult to do so. We invite interested dancers in the Reno area to contact one of the Board members, listed under the Organization tab, and let them know of your interest in maintaining contra dances in our area.

Please keep checking back here; we will post information when we do resume dancing.
Your membership in SCDS is important to our continued stability. Click here for the 2021-2022 membership form and renew or join today.
There are drinking fountains in the auditorium, and you encouraged to bring your own water bottle to fill from them, so you have water conveniently located to you.
Please note that all our events are alcohol-free and nut-free due to some of our regular members having nut allergies. Snacks are always welcome if you wish to bring some, but please ensure that any snacks you bring (whether to share or just for yourself) do not contain nuts of any kind.
---
WHERE: The auditorium of the McKinley Arts & Culture Center, 925 Riverside Dr, Reno NV. The auditorium is located in the north wing of the former McKinley Park School. PLEASE NOTE: Even though the street address is on Riverside Dr, the actual entrance to the parking lot is from the north of the facility, on Jones St.

The dance fee is $10.00, but SCDS members get a $2.00 discount.
Doors open at 6:30pm-ish. New to contra dancing or just need a refresher? Please come at 7:00PM for a beginners' session. Dancing starts around 7:15pm & goes to about 9:30pm, with a short break in the middle.

Dress in layers and wear comfortable shoes. Be prepared to get some fun, aerobic excersise!

---