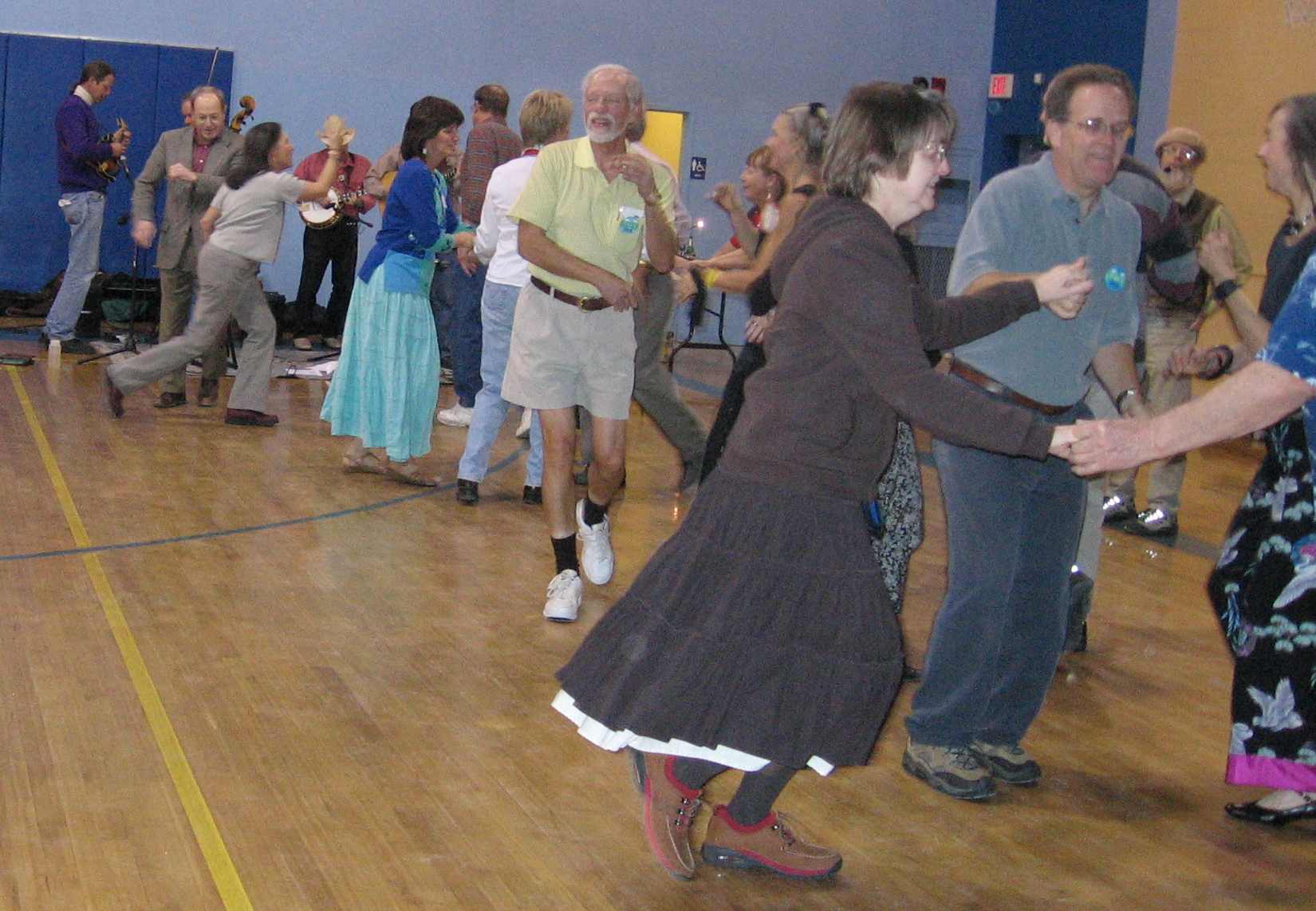 Thanks for visiting the home page of the Sierra Contra Dance Society, located in Reno, Nevada. Contra dancing is an old dance form combining elements of line and square dancing, done to 8/8 music. Contra dancing is fun, sociable, aerobic, and is always done to LIVE music! Check out our photos with the Photos link on the left and also other sites under Links showing real clips of contra dancing. We have recently added links to a great series of instructional videos on contra dancing.

We now have a page at Meetup; please feel free to check it out!

---
Click here to watch a two-minute excerpt of our May 2014 dance!
Attention dancers! SCDS is proud to co-sponser the Truckee Dance each year. Please check out the flyer for this year's 5th Saturday dance on June 30, and then mark your calendar to join us.
DANCE SCHEDULE (every 2nd Saturday, except July and August):

May 12 (Sat), 7:30-10:30 PM
Music: The Sundry Troubadours
Caller: Eric Hoffman
Dance Manager: Cathy Fulkerson

This month, we have a fabulous caller from the Bay Area, the renowned Eric Hoffman. And as a special treat, we get to see and hear the world premier of The Sundry Troubadours, featuring members of two of our favorite local bands: Bob Kastelic from the Reno Ceilidh Band, Cindy Gray and Kristell Moller from The Sierra Sweethearts, along with two very talented friends, Paula Walkins and Sharon Tetly. Check out this video of The Sierra Sweethearts from a recent dance they played at. Don't miss what may be a once-in-a-lifetime chance to dance to this rockin' combo!
---
WHERE: Your local contra dance is at the Southside Cultural Center, 190 E. Liberty St., 2 blocks east of Virginia Street. Park in the lot surrounding the building. Enter by rear door. Dance is on the second floor. The dance fee is $10.00, but SCDS members get a $2.00 discount.
New to contra dancing? Please come at 7:15 PM for a beginners' session.

---